A Tickertape Spoken Portrait is a professionally produced audio feature about a person. It is narrated by them, or by those who know them best. These are the forms it can take:
a life-story — a kind of spoken memoir or spoken self-portrait — or a chapter of that story;
an audio tribute to someone special or a couple, as told by their friends, colleagues or family;
the story of a career;
an account of a project or adventure;
a celebration of what makes a person tick — a collection of memories linked to their passions, like food or gardening.
How are they presented?
A Spoken Portrait come as an audio CD in a beautiful hand-bound presentation box. We also provide the digital MP3 file on a USB stick. The box includes a paper insert with a summary of key events and contributors.
Why commission a Spoken Portrait?
So many reasons! Here are a few:
as a unique and highly meaningful gift, perhaps for a wedding, special birthday or retirement;
to record the stories of a close family-member, colleague or friend in a way that really captures their voice and personality;
as a personal project – perhaps you have been thinking about writing your memoirs, but have struggled to put pen to paper;
to mark the achievements of a colleague, such as a retiring Chair;
as a valuable and engaging addition to a family or business archive.
What's involved in producing a Spoken Portrait?
There are typically four broad stages to the process.
Planning. We discuss with you the scope and shape of the project, topics to cover and — in the case of audio tributes — people to interview.
Interviewing. We usually interview people at their home or workplace using broadcast quality recording equipment. We are based in London but can travel to wherever you are. We can also interview people over the phone or internet: a good technique in these days of social distancing.
Editing. We carefully and sensitively edit the material together to produce a feature that flows naturally and seamlessly, without the voice of the interviewer. We meticulously remove long hesitations, "Ums" and "Ers" and finesse the sound quality. (More on de-umming here.)
Producing the Spoken Portraits. Finally, we prepare a written summary and track list to go in the box with the CD and USB stick, discuss designs with you, and arrange for everything to be printed.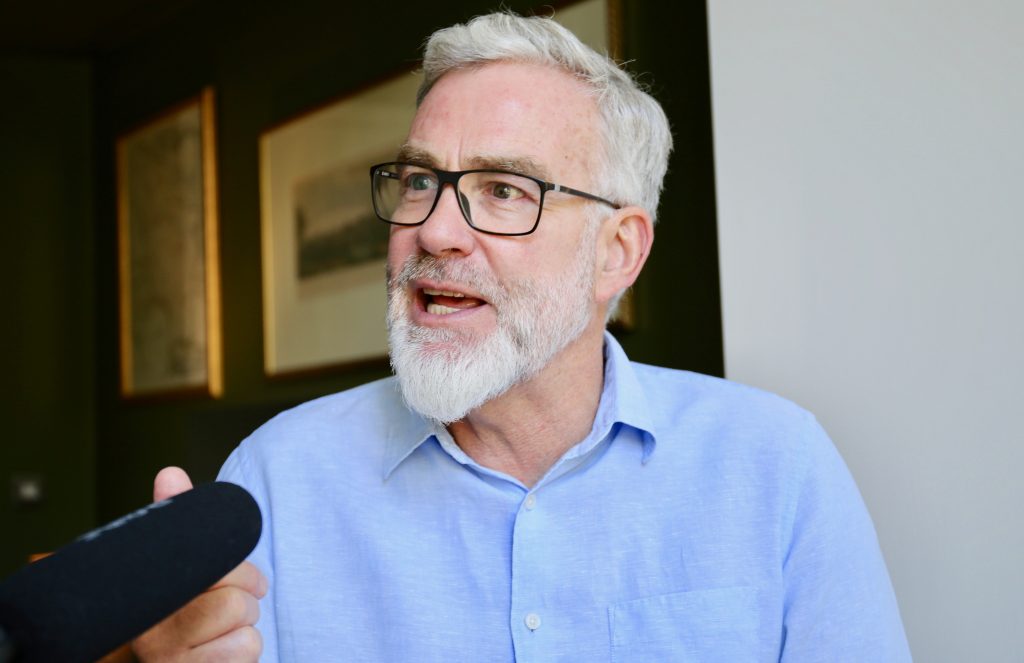 What's the cost?
The cost of a Spoken Portrait will vary depending on things like the number of interviews, the length of the feature and travel and accommodation for interviews outside London. We will provide a bespoke quotation after we have talked through your ideas for a project. 
 We don't get to keep our loved ones forever but this recording of my father's life in his own words, is the next best thing. A perfectly preserved moment in time that will hopefully be appreciated by generations of our family to come. I don't think it is an exaggeration to say that it is one of the most precious gifts you could ever give to yourself and those you love. — Shola, London
I found the whole process liberating. I had long been thinking of trying to put some memories down but finding it impossible to put pen to paper. Working with Rosie on a spoken self-portrait of one important period of my life gave me the editorial focus and impetus I needed. — Sir Bob Scott, London
Rosie was brilliant and so efficient turning the project around within a very short time. She contacted everyone to arrange to speak, helped them feel at ease during the recording sessions and managed to achieve such a brilliant quality of sound through easy to access online software – so we could all contribute from our own homes [during lockdown]. — Clare, London
Rosie was a pleasure to work with from beginning to end and she really came to understand her "sitter". Her gentle, encouraging manner with my mother was especially appreciated. — Donna, London