Spoken Portraits are beautifully crafted audio features telling the story of your life in your words, for you and your loved ones to treasure.
They are produced by Rosie Oliver of Tickertape Productions. Over the nine years since Rosie founded Tickertape, she has produced Spoken Portraits and Tributes about people ranging from retired Army Generals and captains of industry, to beloved parents and partners celebrating special birthdays. Rosie also produces documentary podcasts for organisations. Recent projects include a feature about a master paper maker for LUSH, and a series documenting a new opera commissioned by Blackheath Halls, London. Linking all of her work is a celebration of people, and a love of storytelling and sound in all its forms.
When Rosie is not working on audio projects, she leads Dotmaker Tours 'London walks to change your perspective'.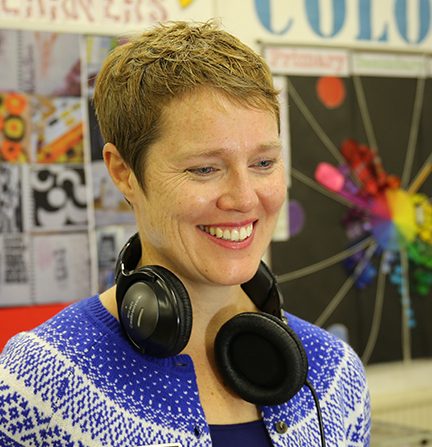 Why I Produce Spoken Portraits
I produced my first Spoken Portrait in 2011 as a retirement tribute to my mother. My brother and I secretly interviewed eight of her colleagues and friends who between them told the story of mum's career from university through to retirement. My mother was immensely moved and we as children loved hearing all the stories, praise and warm words from the people we spoke to.
The whole experience of planning, interviewing and editing the recordings felt like coming home. It magically drew together skills I had honed over the years, including in my career as a lawyer (I used to work as a planning and environment lawyer in the Government Legal Department); before that as a social scientist (I studied Social and Political Sciences at Clare College, Cambridge and went on to coordinate field research in Bangladesh); and through a lifetime of listening with the ears of a keen amateur musician.
I set my heart on producing Spoken Portraits professionally, retrained as an audio producer and have been making them for other people's loved ones ever since. I've talked to many fascinating and inspiring people over the years. I love the conversations and I've learnt a huge amount. I have also been deeply touched by the responses from the families of my 'sitters'. It's a real privilege to be able to produce something so meaningful and special that will be treasured by generations to come.

Rosie Oliver, founder of Tickertape Productions